Morning crafters and friends!
Hope you are all well! Thank you to everyone who took part last week we certainly loved seeing all your Fancy folds hehe!
So who are the lucky crafters this week...
The Two Lucky duckys to win the $5 vouchers to there wonderful shop
here!
Go to....
16 - Erit
And....
Prize 2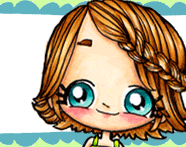 One lucky crafter who gets to pick 3 wonderful digi's from some odd girl is....
29 - Celine
Please contact us at charismachallenges@live.co.uk by 7:30pm GMT Sunday 22nd April to claim your prizes!
****************************************
Well done ladies! Be sure to pick up your top 3 blinkie from the sidebar and display it on your blogs proudly :)
Back shortly with a brand new challenge!!