Morning all!

Hope the weather is treating you well wherever you maybe in the world this morning!
It's me Carlyann here this morning with Charisma's brand new challenge!!

I've set the theme this week which is
..........................................................

NO CARDS ALLOWED

I know!! it's not actually that scary honestly!! you can easily enter scrap pages, gifts, altered items etc etc the list is endless, just NO cards this week please!! :-)

We are proud to have sponsor our Challenges:
Prize One -
We'd like to give a warm welcome back to our regular sponsor!
One lucky winner will win a $20 Voucher to there online superstore!! (not inc p&p)
Have you been over to simon says stamp store recently??? no... well what you waiting for they stock sooooo many wonderful things!!
PRIZE TWO -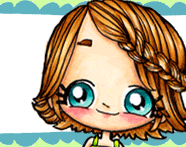 We're pleased to welcome back one of our newest sponsors!!!
Some Odd Girl
is the place to find fun and quirky digis that I know you will love!!!
Some Odd Girl was inspired by two great friends who are such dolls! They took one of my pencil drawi
ngs and made it into red rubber! That act of generosity spiraled into what you see today!
This week's prize is THREE Digis of your
choice to one lucky winner
, and we have a little bonus for you this week - keep reading! :)

Prize Three
a BIG welcome to our newest sponsor!!
C
RAFTY EMMA'S Store!!
Emma has been soooo kind to us here at charisma she's giving one winner this week a £10 Voucher to her store (not including p&p)! Just think of what you could buy!!
If you've not shopped at Crafty Emma's before, what you waiting for she's got soooo much crafty stuff on offer it'll drive your mojo nuts!!!
***************************************************************
....OUR GDTS....
We are joined this month by.....


Alison also known as xtglx
as our Guest Designer for May!
Please pop over to her blog to see more of her stunning creations!!
here's Alison's take on our challenge, using
Garden Mae
from Some Odd Girl!
Also this week joining us is the fabulous
Mindy
!!!
We are also so lucky to welcome a few of our very own sponsors' (Some Odd Girl) DT's as our GDT's for this challenge they are.....
first up, Asa, from
ScrapHorse
, using
Tiny Baby
, from the newest digi release!
She made a mini album to document her daughter's first year:
.....and the lovely Sarah, from
She Scraps
, using
Ice Cream Tia
!
She made a mini tag with lots of fun, bright colours:
LEAH
, who also happens to be an Odd Girl, has some blog candy for our Charisma challenge players this week! If you use a
Some Odd Girl
image on your project to play along for this challenge, go leave a comment on
LEAH'S BLOG
and let her know you played, and you could win this:
and either FOUR digis or TWO new clear stamps of the winner's choice from
Some Odd Girl
!
***************************************************************

....and from OUR DESIGN TEAM....
Here is our DT inspiration for yo
u this week!

Carlyann
Christel
, using
Flyin High Mae
from Some Odd Girl:
Clare

Denise - bookmark using Flower Girl Mae from Some Odd Girl:
Julia
(Moving House)
(corsage)



Vee
(DT HOL)



Allison

door hanger, also using Smell The Flowers Tia,
from Some Odd Girl!
Carol
(DT HOL)
Thanks for stopping by and we really hope you join us and have some fun with your project! Please use Mr Inlinkz for your entry and remember your link must be direct to your entry and not to your blog. You have until next Wednesday 7.30pm to get your entries in.
***********************************************************