Good Morning all!

Oooo it's so cold this morning! I'm here on behalf of our lovely DT Tasha (she's had to nip out this morning!)
so i've stepped into let you all know her fab challenge for this week!
She's chosen the theme
'
MALE
'.....
Uh oh! i hear you all cry! (it's not that bad honest!!!)
This can be absolutely anything, a card, a gift, a scrapbook page, the list in endless.
This week we will be having not 1 but 2! yep 2 winners! how cool is that?!!
This week we're proudly sponsored by our New regular sponsor....

Donna
has very kindly donated a sweet Joanna sheen Messy Rabbit stamp and a backing paper pad for 1 lucky winner!
Donna's Den
is a fantastic Den of all crafts! you must go have a browse and spend some pennies too! :-)
And also the lovely Regina is back again from the cutting cafe.....

She has been kind enough to award a winner of the challenge the 'Little love birds ' (which is so adorable!) & everyday greetings (which is mega fab also!!) by Regina Easter from
The Cutting Cafe
. Plus if that isn't enough the winner can choose
three
other sets of their choice! Be sure to check out the Cutting Cafe!
Now then... i know the thought of making something for a male is a toughy task! but! don't worry as always we have some stunning creations from our Design Team to get your mojo flowing!
Here's this week's inspiration
Once again we are joined by the lovely Sandra Dry who is our Feb's Guest DT!!
Sandra!
Carlyann
Tasha
Sally
Leanne
Allison
Kelly
Joanne
Jan
Don't forget we have a badge for the Top 3 which will be announced next thursday morning along with the winner of the challenge.


You have until Wednesday 7.30pm (GMT) to get your project linked up to qualify for the prize draw.

Please post a Direct Link to your project and not to your actual blog via Mr Linky and not in the comments section. (Should MR Linky be poorly please add your links to the comment section as well!)

We all very much look forward to seeing your 'Male' creations.
Have fun!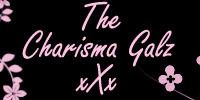 **** CHALLENGE CLOSED AT 137 ENTRYS! SEE YOU TOMMRROW AT 9.30AM!!****