Welcome to Week #8!

What amazing entries we had last week for Sally's sketch challenge! I got some great new ideas and I love to see each person' interpretations of sketches! Wow! What a talented pool of ladies and we want to thank each of you for joining in!

This week is my week (kelly's) and I am going to challenge you to the following:

Create a birthday card...but it MUST inclu
de a candle
o
n it!



We are very proud to have sponsor us this week ---



Sally-Ann from Digistamp Boutique! Now i'm sure you've all seen her fabulous work???!? NO?! Well head on over to her Digi shop! there's a digi for everything her work is fantastic and at such a low price too! Sally-Ann is now a regular sponsor to us at Charisma! wooo hooo!!! She's very kindly dontated a £5 voucher to her shop for this week's lucky winner!!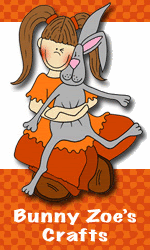 Also this week! Nikki from Bunny Zoe's Crafts is giving one lucky winner the chance to win:


Magnolia Dangling Tilda Stamp!, Some Sweet little Sonia Peach Roses and some 8mm Cream pearls! How fab is that!! Have you visited Nikki's shop??? go on you've got to!!! She now has back in stock Magnolia Raising the ceiling and right through my heart collections!!! and if thats not enough you have to see all the fab other stamps Nikki sells!!!
Here are the amazing samples created by the Design Team:
Joanne

Vee
Tasha
Sally
Carlyann
Allison
Kelly
CHALLENGE CLOSED
SEE YOU
AT
9.30AM
TOMMRROW!!