Morning all!!
&

HAPPY NEW YEAR!!!

Thanks so much for everyone who joined in last fornight! we had an absolute blast looking at all your wonderful creations!

So... who won....
PRIZE ONE
Our regular Sponsor
Digi Stamp Boutique
are offering 6 individual digis as a prize to one Lucky winner!
Goes to:
NO:36 - MUMMYLADE
PRIZE TWO
Joanna Sheen
are generously offering a £10 voucher! wow!
Goes to:
NO: 457: Emma D
PRIZE THREE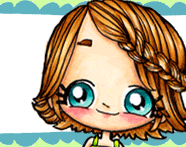 Some odd Girl are offering three digis of the winner's choice!
Goes to:
NO: 282 - Cabio
PRIZE FOUR
And finally, a mini surprise only available to our Facebook entries!!
Goes to:

HOWLER NIILI


Well done to the winners, please contact us at charismachallenges@live.uk to claim your prizes by Sunday 7:30pm GMT!
********************************
And now for our Top Picks! As chosen by Deb's are:


Please grab your banners from the sidebar ladies!!

And finally our Facebook Top Pick this week goes to:
Nicky wilcox!


I'll be back shortly with a brand new challenge at 8.30am!


xXx