Good morning! Well at least I hope it is as I am scheduling this post before bedtime ;)

We had some very lovely creations entered last week! such a pleasure to be seeing so many wonderful talented crafters amongst us!
Our winners for Challenge #32 Distressing are....
PRIZE ONE
5 digis of the winners choice from the
Stamping Boutique
!
goes to...
PRIZE TWO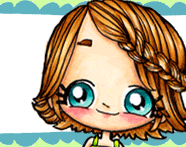 Three Digis of the winners choice from
Some Odd Girl
!!
goes to...
Prize Three - a mini surprise!
(Only avalible if you play along at our facebook group)
goes to....
please bear with us if we dont reply straight away as there are currently some technical difficulties in our systems!
Top 3 Goes to:
Number 126 -MM Designs
Number 107 - Sandys Stamping Scene
Number 48 the Navy Wife
Please grab your badges from the sidebar!

and see you all at 8.30 for a brand new challenge!!