Good morning everyone and welcome to Charisma.
This week it's my ( Clare) challenge week and boy do I have a fantastic challenge for you but more about that later, I promise lol!

First of all a huge thank you to all that entered our flowers challenge, it's great to see you are just as addicted to flowers as us Charisma gals are!!
But if this is your first time over here then w
e wish you a warm welcome at Charisma and don't forget to become a follower so you can keep up to date on all the going on's and there's certainly plenty of that lol!
I also want to thank all you lovely and very talented peeps out there who applied to our DT CALL. The

DT call

is now

CLOSED

and we'll be in touch soon, so watch this space!!
Now then onto this weeks theme.....

IT'S IN THE STARS


All we ask is you have
stars
somewhere
on your project, follow the rules on the side bar but the must important thing of all is to have fun lol!

We are proud to have sponsor our Chall
enges:

Prize
One
We'd like to give a huge big welcome back to our monthly sponsor!
We are so thrilled to be able to work with some of
Pink Cat Studio's fantastic Digis too! One lucky lady or guy!! Hehe will win

5 Digital Stamps

of their choice!! How fab is that?
Pink Cat Studio is all about offering fun and whimsical stamps to inspire your cr
eativity. They have a huge selection of super cute digi and rubber stamps to c
hoose from and they add more each week. Owner and artist Melissa started PCS in 2005 and over the years nothing has excited and inspired her more than to see your creations with her stamps. Melissa's goal is to
continue to delight & surprise you with her designs. Stop by the studio tod
ay and get in on the fun!
C
RAFTY EMMA'S Store!!

If you've not shopped at

Crafty Emma's

before, what you waiting for she's got soooo much crafty stuff on offer it'll drive your mojo nuts!!!

£10 Voucher not inc p&p to emma's wonderful store!
Prize T
hree
5 Digi's Of Your choice from.....

I'm

Tracey Malnofski

, the artist and owner of The Stamping Boutique.
My team and I are very happy to sponsor Charisma Cardz. My store has been open since September 2009.I am currently a stamp artist for Unity Stamp Co. and I've worked for InStyleStamps, Squigglefly, and TheDigiShack in the past. I'm a professional artist and an active member of the Artist' Guild in my community. I have quite a busy household with a husband, 3 teenagers, 5 mini-dachshunds and an Appaloosa mare. It's noisy, but I love them all. I'm truly blessed.

"The Stamping Boutique" is dedicated to quality products and original artwork. We not only provide wonderful digital images in our store, but also several lines of red rubber images. Our designers are chosen for their character and personality,as well as,
their beautiful designs. We work hard to give you our very best. Thank you so much for having us as your sponsor this week.

***************************************************************
Here is our DT
inspiration for you this week!
Carly
ann

Gem
ma

Allison
(DT HOL)

Christel


Clare
Sally
Leah
(DT HOL)

Jan




Den
ise
(using Lily the Mermaid)



Joanne

Lora
(TBA)

Vee



Thanks for stopping by and we really hope you join us and have some fun with your project! Please use Mr Inlinkz for your entry and remember your link must be direct to your entry and not to your blog. You have until next Wednesday 7.30pm to get your entries in.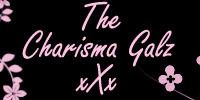 *****************************************