Morning Crafters and Friends!!!
How are we all this morning? Me Carly here!!!

Thank you to everyone who took part with us last week, it's so lovely to see your fabulous boy oh boy creations! Beautiful takes on last week's challenge I must say!

So without further ado... who won last week's lushious prizes?..................

PRIZE ONE
6 Single Digi's of your choice goes to:
NO: 59 - Karen
PRIZE TWO

5 Digi's of your choice goes to:


no: 87 - Kylie

PRIZE THREE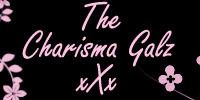 The winner of our suprise GDT slot of September or November (choice is yours) 4 weeks of GDT for Charisma is....
NO:56 - Crafty Emma
Congratulations to our winners this week!
Please contact us at charisma challenges@live.co.uk by 6pm Sunday GMT London time to claim your prizes!

************************************************
VEE'S TOP 3 FOR LAST WEEK'S BOY OH BOY CHALLENGE!....
Here are my top three picks for this week. There were so many fabulous male cards it was really difficult to choose.
So in no particular order
Wonderful male card with fabulous papers and great embellishments
An amazing card for a teenager, any young boy would love this card. Great colour combo and fabulous image and layout.
A wonderful card with a great image and colours. Click on Jill's name to see the whole card.
Congratulations!!!
Don't forget to pick up your top 3 Badge for your blog to wear ever so proudly!!

Thank you once again for playing along with us last week!!!
Don't forget to check back later for this week's challenge!!
Hugs