Good morning all,
Vee
here wishing you all a happy Charisma Thursday.

What a fantastic variety of projects we had last week they were as always, amazing!!
This week I thought we could all do with a little splash of Spring to cheer us up after all the bad weather lately, so feel free to use anything SPRING related. Spring colours, papers, images etc ... a nice easy one for you all this week, lets chase away those winter blues with......

Spring Has Sprung
We are proud to have sponsor our Challenges:
Prize One -
Robyn's Fetish Digital Stamps And More is proud to sponsor this challenge.

Robyn's Fetish Digital Stamps And More, a division of I Did It Creations, was created and is
is owned by Robyn Weinrib. Robyn offers a wonderful variety of digital stamps and digital papers,designed to meet the needs of all digital paper crafting addicts for every occasion.

Robyn's Fetish Digital Stamps And More is happy to offer the winner of this challenge 5 digital stamps
or 4 digital stamps and 1 digital paper set of their choice.
The lovely Heidi from Stamp Shoppe is offering one lucky winner this week a $15 voucher to spend at her shop!!!
********************
Here is our DT inspiration for you this week!
Carlyann
(DT hol)
Sally
Gemma
Denise
(DT HOL)
Alie
Julia
Joanne
Lora
(DT HOL)
Vee
Allison
Clare
Carol
Leah
Thanks for stopping by and we really hope you join us and have some fun with your project! Please use Mr Inlinkz for your entry and remember your link must be direct to your entry and not to your blog. You have until next Wednesday 7.30pm to get your entries in.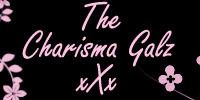 **A Little Reminder of the rules**
*You Must follow the week's theme/sketch or so on...
*All Creations must be
NEW
work and not back linked
*Your Creation must have a link to the challenge blog, please make sure your post is linked not just your blog
*No More than 3 Creations per person please this make's it fair to all!
*You CAN join in with other challenges too!!!


*HAVE FUN!!!
(Sorry to be a nag! but some people entering are not following the basic theme, this isn't fair to those who take the time to join our challenges each week!)