Good Morning all!
Ooooo isn't it cold out! With all this snow how is everyone coping?
Tis me Carly here this morning with last week's winners and top 3! Thank you to all that played along with Carol's One for the Girls challenge!! Was lovely to see all your wonderful creations!!
Here's the winners:

(Choice of Six Digi's) Goes to: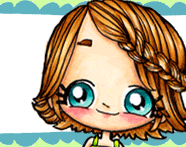 (Choice of 3 Digi's) Go to:
NO: 142 : CATHY
Beautiful Rhinestones from Pizzazz Aplenty
Goes to:
NO: 185: JOEY
$10CAD voucher goes to:
NO: 73: Doreen
Please contact us at charismachallenges@live.co.uk by 6pm sunday GMT London time to collect your prize!!!
LAST WEEK'S TOP 3 Chosen by Random: