Good morning everyone and welcome to Charisma Cardz Thursday challenge.

What an amazing amount of entries we had last week for Leanne's Kiddies challenge and as always you came up with some fantastic creations.
It's my turn Vee, to set this week's challenge and I've decided on
SPRING

HAS

SPRUNG
.......at last!!
It's such a fresh new time of the year watching everything coming to life again after such a hard winter, and we are looking forward to seeing all your amazing Spring projects
********************
Our sponsor this week is the fabulous Digi Stamp Boutique who are offering a £10 Voucher for some sweet Digis.
Sally-Ann has also created a beautiful card for this week!!!
Sally-Anne has very kindly given the DT some of her latest Spring images to play with, so please have a look at this weeks DT creations for some inspiration. These images and others can be found in her shop by clicking the logo above.
Our Guest DT this week is
Vicki
Sally
Jan
Kelly
Joanne
Vee
Tasha
Leanne
Carly
Two cards from
Allison
DON'T FORGET OUR DT CALL
CLOSES ON THE 1st APRIL
Please use Mr Linky and don't forget to link only to you project and not your whole blog.
Entries must be in by 7.30pm GMT, Wednesday 31st March.
All winners will be selected at random to win the prizes from our sponsors, plus our favourite top three will be given our blinkie to display on their blog.
We hope you have fun with our challenge and we look forward to seeing you creations.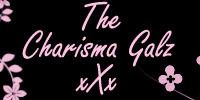 CHALLENGE CLOSED SEE YOU AT 9AM!!!